Fliptop Maxi Hydraulik
Fliptop Maxi is our hydraulic system, which opens from one side and exposes it completely for loading. Fliptop Maxi is operated with a hydraulic cylinder at the front or rear, depending on requirements or space. Longer systems are equipped with cylinders both front and rear. Gables and the longitudinal pipes are galvanized steel. All pivot points are supported with bearing bushings and the bottom pivot points have grease nipples. The hydraulic cylinder comes with the system, but the control valve is not included. As an option, several hydraulic components can be ordered – even complete hydraulic units with remote control. To avoid tightening the roof in high winds, we have 2 hydraulic locking solutions as accessories, load holding valves or hydraulic locking pistons with sequence valves. The system requires MAX 150 bar hydraulic pressure. This varies depending on the number of cylinders and length.
Pictures of Fliptop Maxi - our hydraulic solution
The Fliptop system
The Fliptop system consists of a steel structure and a canopy.
Here we will look at the different versions of the construction.

Systems shorter than 8 meters do not need a central support
Center support - for longer systems
To prevent the pipes in the system from collapsing, there must be central support on longer systems.
After 9 meters you get a simple center support as more of a counter.
After 12 metres, you get a connected central support which is screwed into each pipe.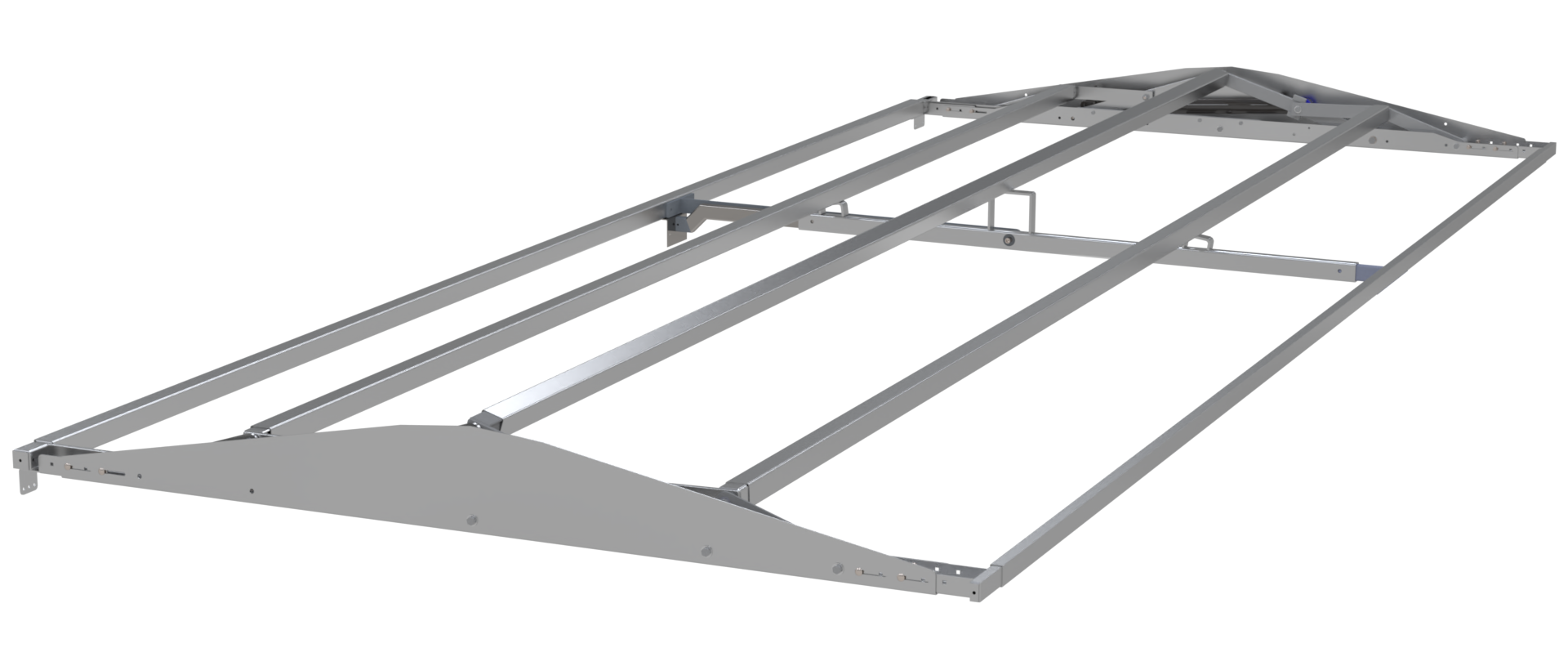 Center support for systems between 8-10 meters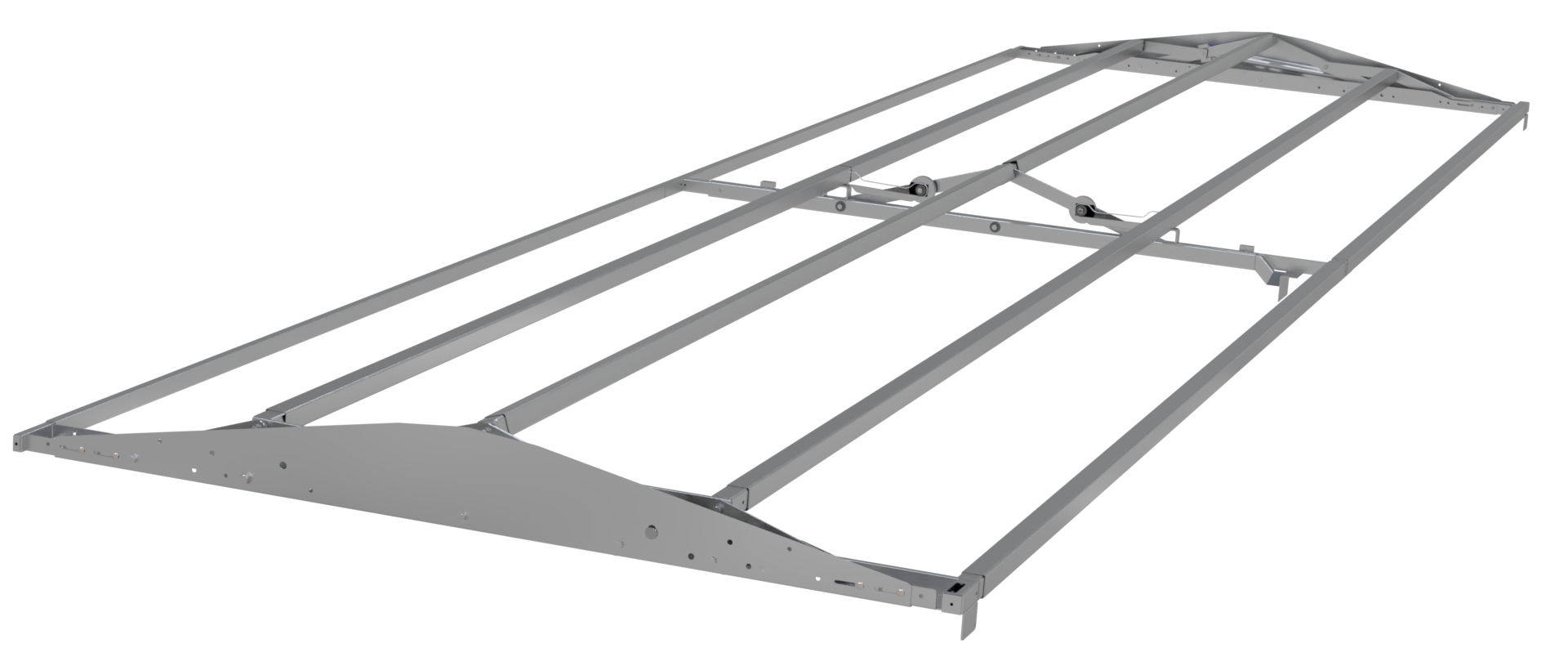 Center support for systems longer than 10 meters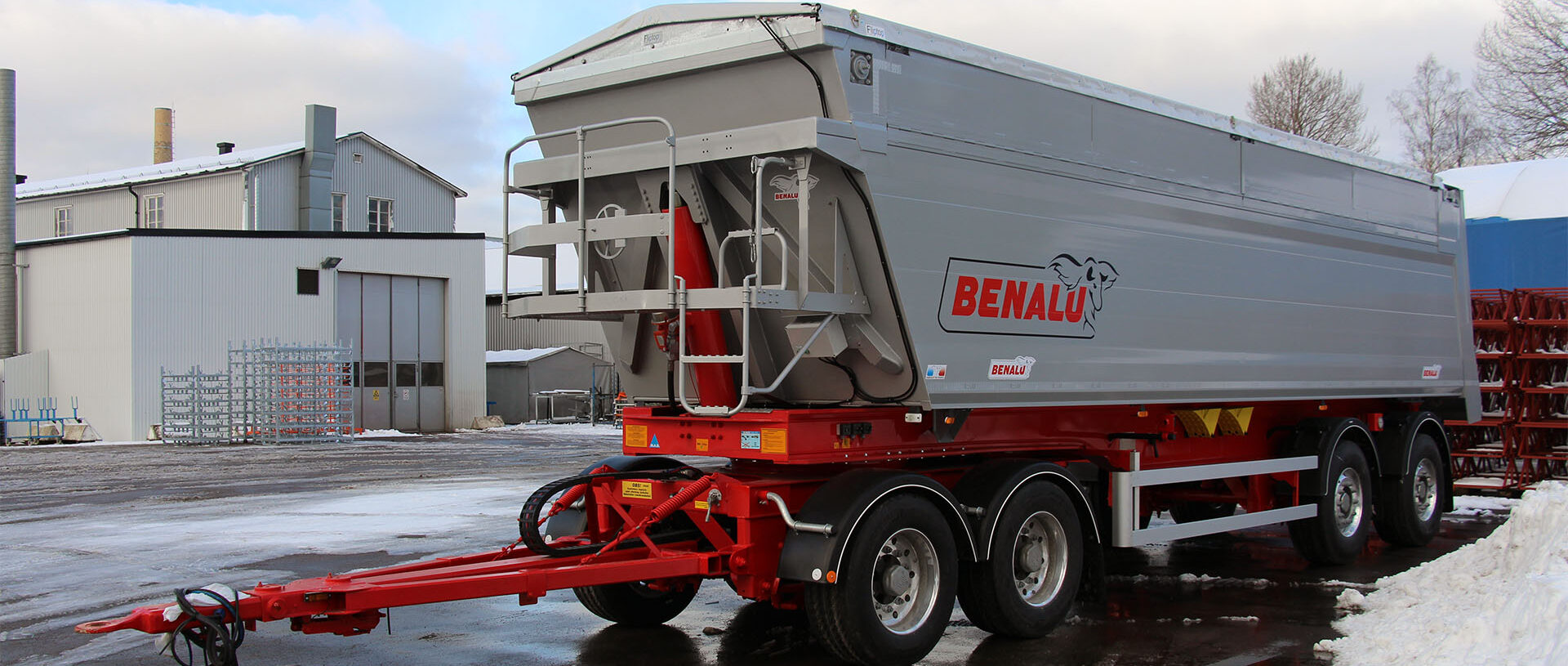 Your Fliptop system works just as well in winter as in summer, just make sure that ice and large amounts of snow are removed before maneuvering.
Single tarpaulin - perfect for almost everything

We use 680 g/m2 tarpaulin, which is a durable and strong canvas.
The tarpaulin is perfect for pretty much everything, asphalt, gravel, garbage, agriculture and much, much more. Only the imagination sets limits.
Insulated tarpaulin- for temperature sensitive tasks
When asphalting, temperature plays a critical role, with our system it is possible to get insulated canvas, insulation values up to 2.2U. Paving hours later in the middle of winter with no problem !!
Our insulated tarpaulin consists of 2 pieces of 680g/m2 canvas with 10mm polyester fabric in between.
Quick facts about the Fliptop Maxi
Length: up to 13.6m

Width: 2200 – 2600mm

Discreet height

Hot-dip galvanized gables for long life

Any color of the tarpaulin within our large selection

Possibility of isolated tarpaulin
Download & PDF
Below are brochures, assembly instructions, mixed information and reading that will help you in your choice for your new Fliptop Maxi.